Description
Black Covered Seymour Duncan Pickups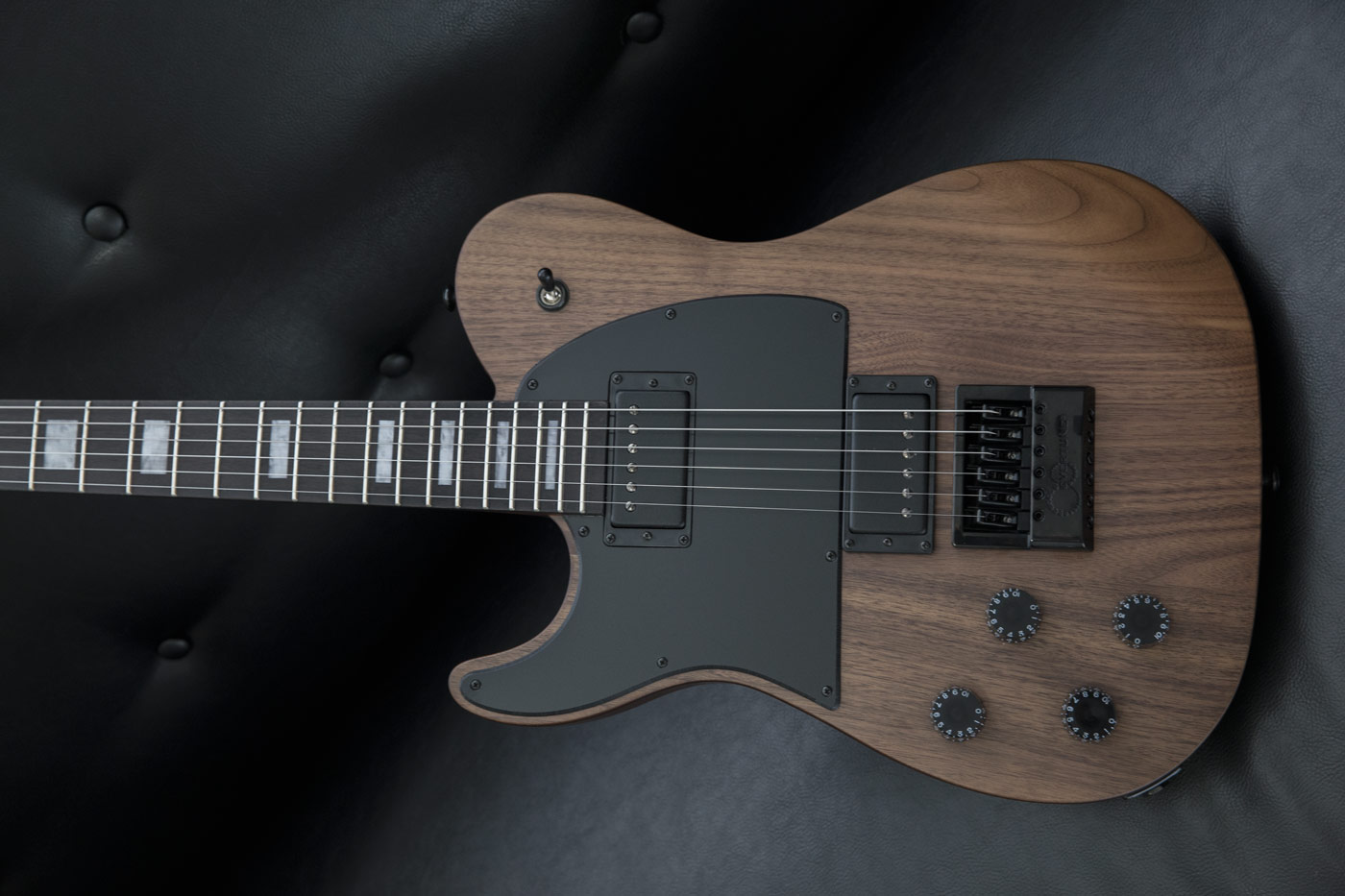 This Fusion comes customized right from the factory with custom black covered Seymour Duncan JB & '59 Pickups with push/pull on each tone knob for  "Coil-tapping" which converts a humbucker into a single coil pickup, giving you endless options and combinations of sound.
Evertune Bridge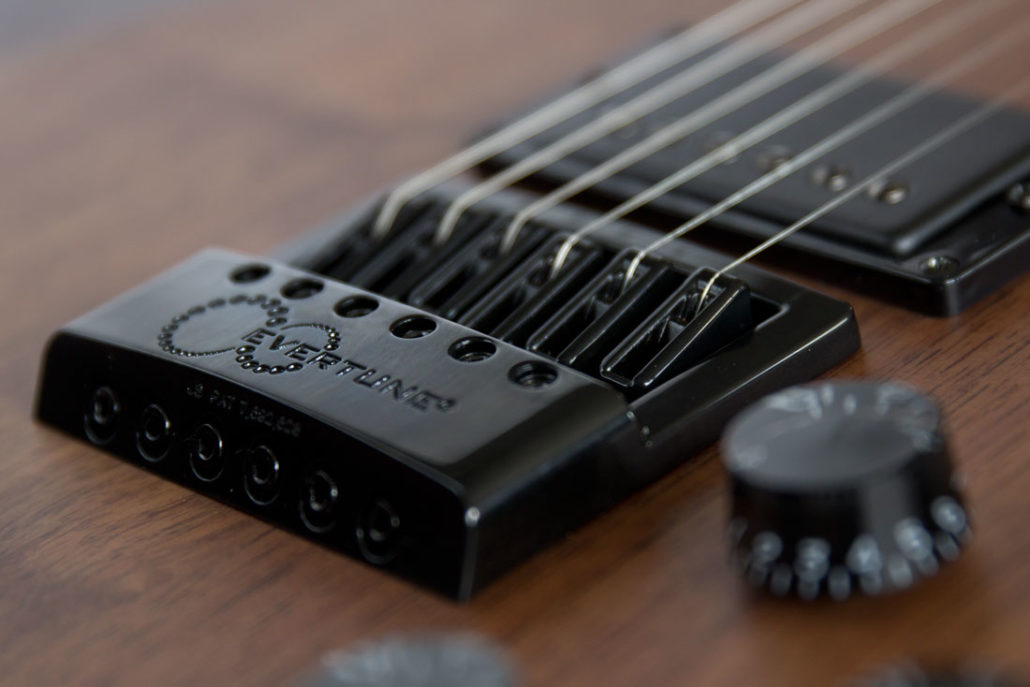 After many requests and customizations, we created our first production of the Fusion with an Evertune Bridge.  Customizing a production model with an Evertune aftermarket can be very costly and technical.  So, we created this guitar in order to lower the cost for you while increasing the quality.  For more info on "how it works" click here.  (Right-handed model is pictured here)
Locking Tuners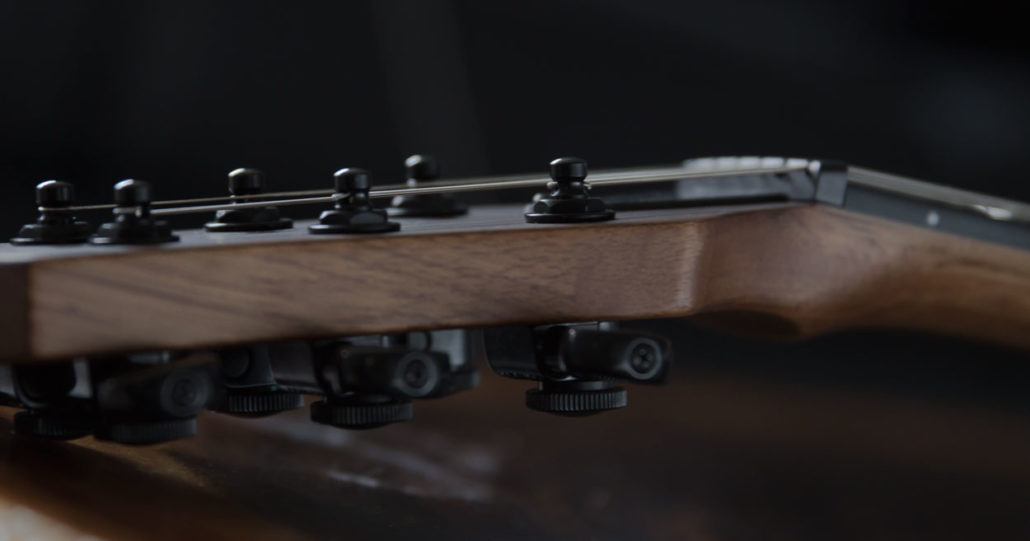 Chances are if you are digging the Evertune, you probably love making sure without a shadow of a doubt that your guitar will stay in tune.  Locking tuners help not only keep you in tune but also make string changing a breeze.  When stringing up your guitar, bring the string through the peg leaving a little slack and lock the thumbscrew.  Turn it a few times until the note becomes constant; That's it.  (Right-handed model is pictured here)
Lefty Headstock w/Locking Tuners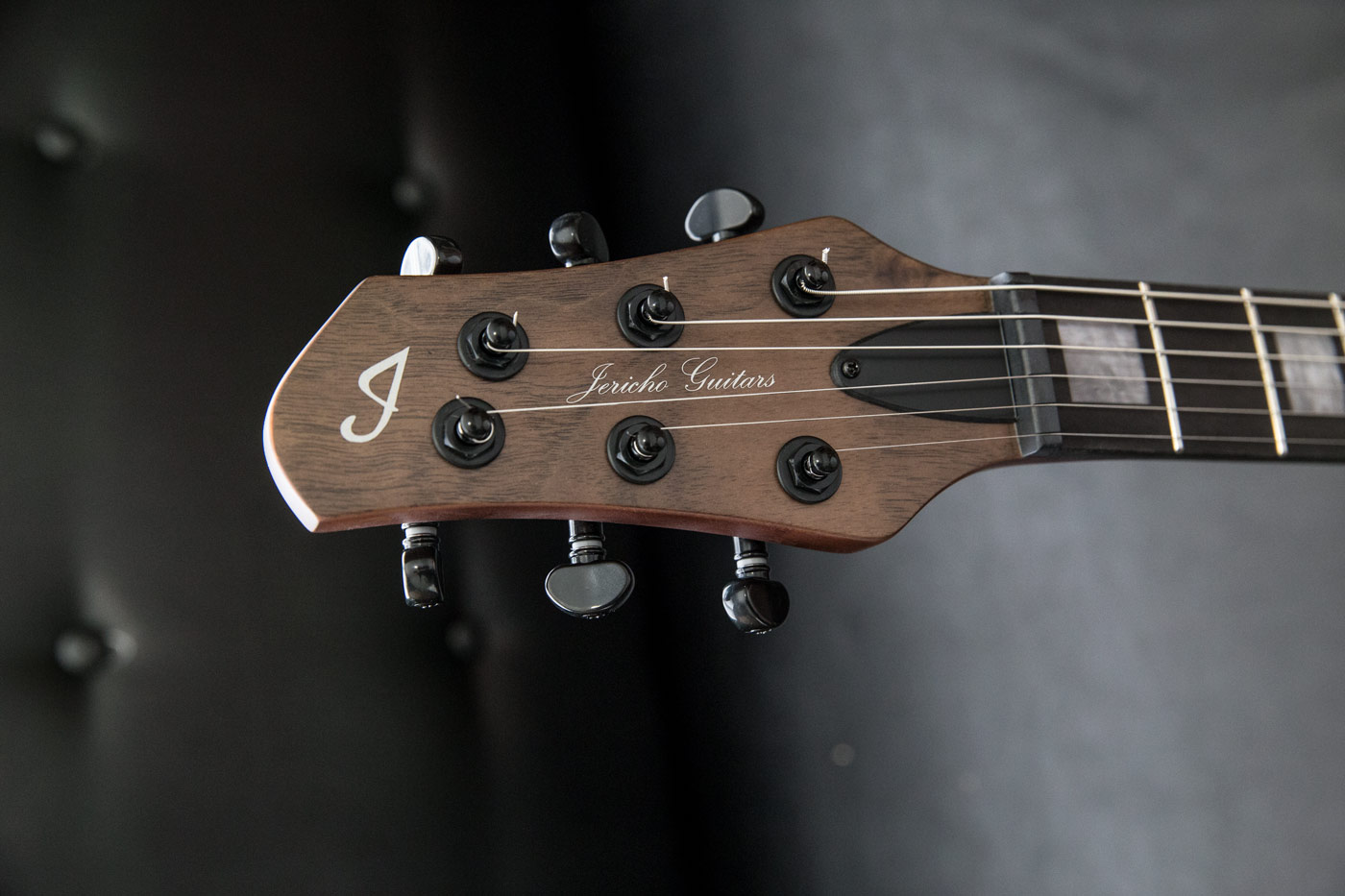 Forearm Bevel & Solid Walnut Body

You need a lot of mass to take away for the installation of the Evertune.  Adding a forearm bevel to the flat top makes playing a breeze and provides a great function.  Plus, it looks great, too 🙂 (Right-handed model is pictured here)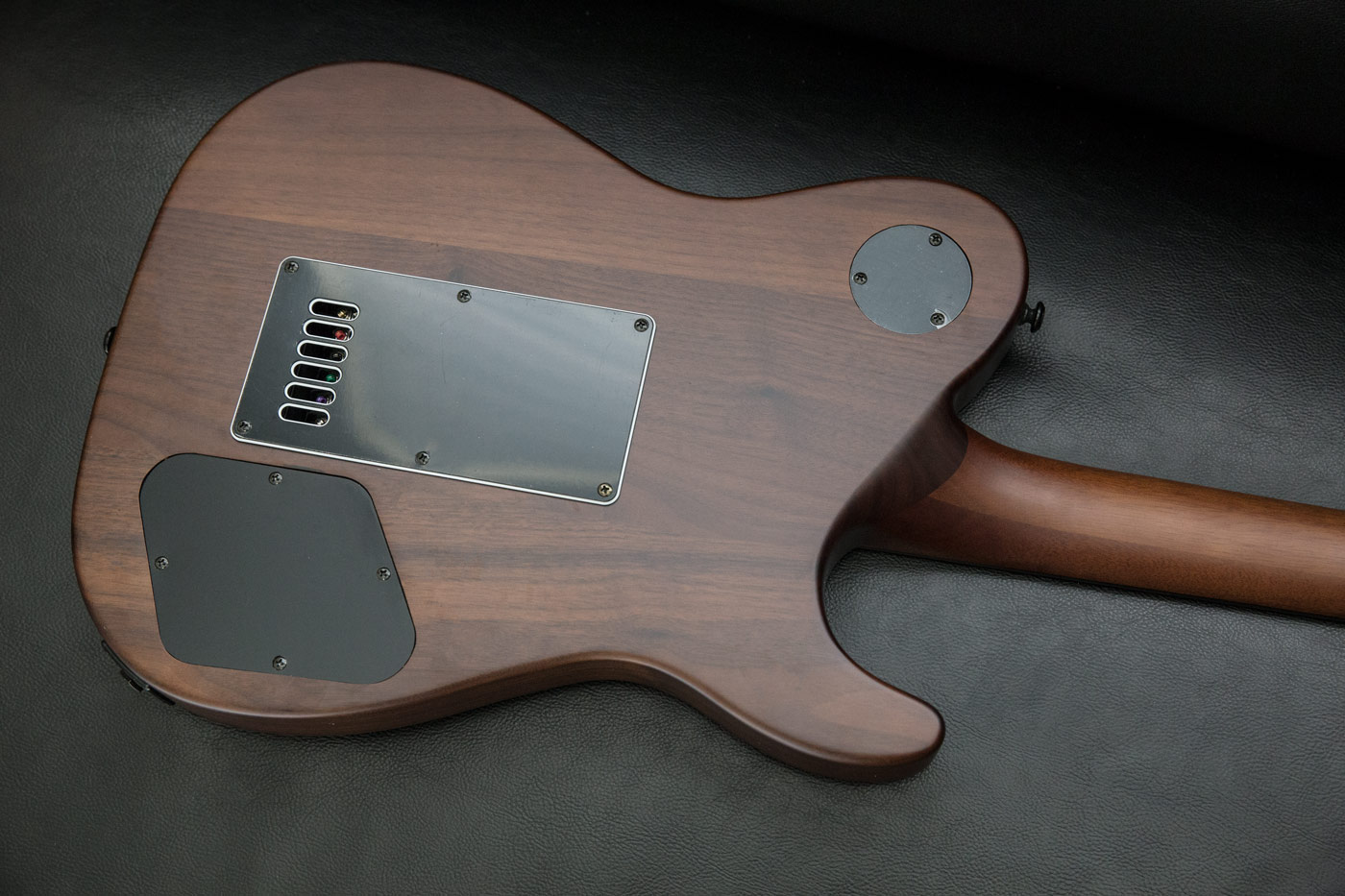 Lefty Fusion Walnut Evertune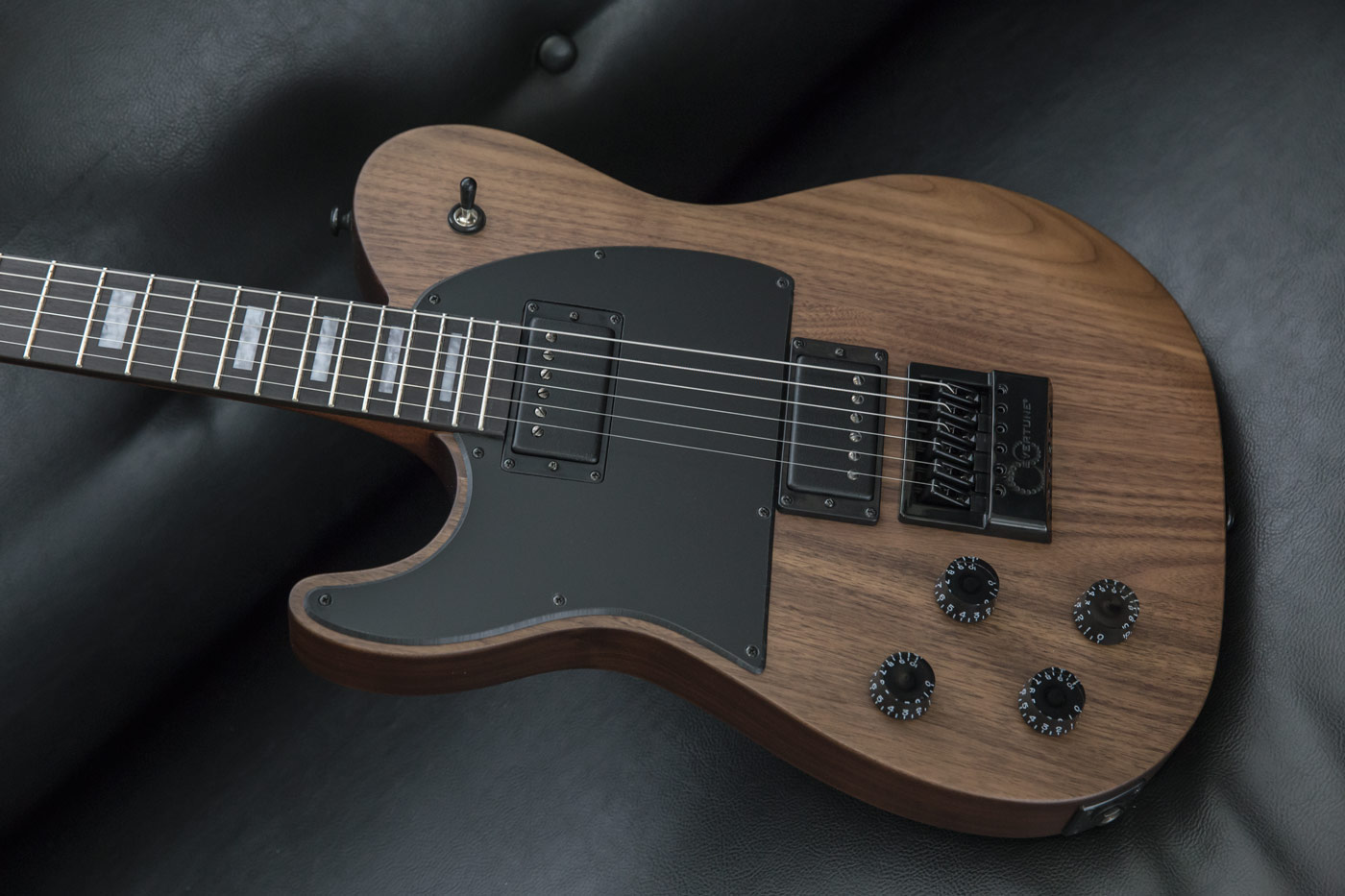 We ship Factory Direct Worldwide with excellent financing options during the checkout process.  Contact sales@jerichoguitars.com for more info or click "Add to Cart" and follow the instructions.
If you have any questions, feel free to contact us.
Technical Specs
Scale Length: 27″ Baritone (25.75″ version sold out as of Sept 3rd 2023)
Fretboard Radius: 17″
Finish: Thin Semi-Gloss
Hardware: Black
Fretboard: Ebony
Bridge: Evertune
Bridge Pickup: Matte Black Covered Seymour Duncan JB
Neck Pickup: Matte Black Covered Seymour Duncan '59
Neck Wood: 3 Piece Mahogany
Body Wood: Solid Walnut
Nut: Black TUSQ XL by Graph Tech